Introducing vTRON™ – Revolutionary Open-Design Bore Veterinary CT
Built on innovation and designed for full-body companion animal 3D imaging.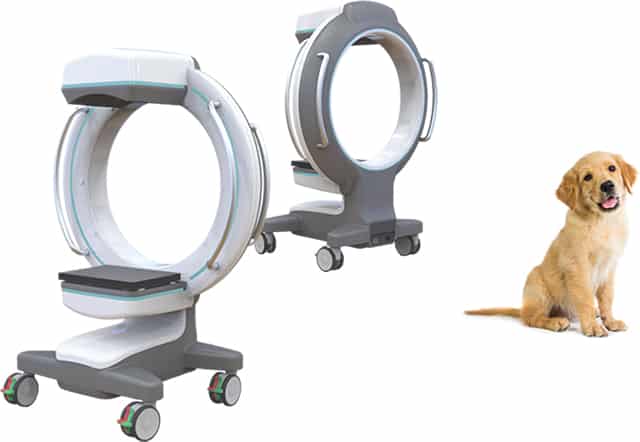 Revolutionary imaging solution specifically designed for veterinary hospitals and general practice clinics. The truly mobile 3D computed tomography (CT) system vTRON™ requires no dedicated room and with an open-design bore of over 31 inches, easily accommodates companion animals.
vTRON™ rolls easily into place, eliminating the need for additional or prolonged anesthesia. The radiographs are taken in just 20-seconds, and the 3D images are available right afterward-meaning clinicians can make immediate diagnostic and treatment decisions.
With Xoran's advanced software and the cloud-based capability of XoranConnect®, showing images to referring veterinarians, surgeons, and animal companions have never been easier.
Single Anesthesia
SCAN AND TREAT IN ONE POSITION
See More Anatomy
FULL BODY CAPTURED
Scan Anywhere
ROLLS TO PATIENT TABLE