The Piezotome Cube® is the latest generation in ultrasonic bone surgery and extraction devices. Because of the ultrasonic motion of the handpiece, it will not cut soft tissue significantly reducing swelling and preserving unaffected tissue. Ultrasonic motion allows for cleaner cuts in bone and faster healing.
The Piezotome Cube® has a wide range of tips for both Maxillofacial surgery and tooth extraction. Extra-long tips available for larger canines help pulverize periodontal ligament making for easier, cleaner, and less traumatic extractions.
Up to 50% less swelling
Water cooling to prevent burning
Reduced hand fatigue
Faster patient recovery
Less bleeding in the operatory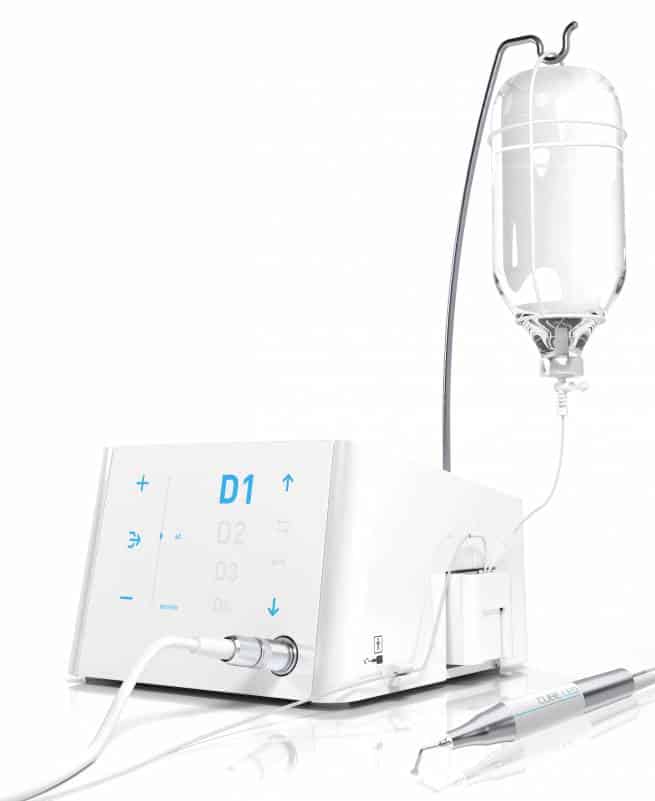 "The "Cube" represents a contemporary Paradigm shift in the dental delivery arena. The piezosurgical capabilities of this modality allows for osteotomies, Dental extractions,orthodontic piesocorticoincisions and other minimally invasive procedures that were heretofore unavailable in the field of veterinary dentistry. "
Thoulton W.Surgeon, DVM, FAVD, DiplAVDC.
ANC Veterinary Dental Referral Center
Piezotome Cube, this is the product to have for major oral surgeries: As it does not cut soft tissues, I can often have faster soft tissue closer as less is removed from the surgical field. Most importantly, the irrigation keeps everything cool and improves visualization. The ultrasonic action is reported to aid in bone healing as opposed to a jackhammer style piezotome without irrigation."
Dr. Jen Mathis / Family Pet Veterinary Center
"This is a must have for anyone performing oral surgery! Having this surgical unit has made oral surgery easier, cleaner, and more precise for me."
Jamie A. Berning, DVM, DAVDC – Midwest Mobile Veterinary Dentistry