NEW Dental Focus® PS2
Dental Focus® Point & Shoot 2 Digital Dental Sensor
Offers the Highest Resolution Diagnostic Images
Dental Focus® LLC is proud to introduce the Dental Focus® PS2 digital dental sensor!
This new state of the art sensor is the next generation in veterinary digital imaging. 
The Dental Focus® PS2 offers a wider dynamic range than competing sensors, guaranteeing clear consistent quality and the most diagnostic image possible. The Dental Focus® PS2 sensor offers distinct advantages when shooting dental X-rays. The sensor features a wide dynamic range helping control exposure, allowing for fewer images to be taken, quicker procedures for the doctor, and shorter time under anesthesia. The superior image quality offered by the Dental Focus® PS2 sensor improves the ability to identify apical abscesses, periodontal pockets, and both minor and radical tooth resorption. Practices new to dental radiographs will find that there is a much shorter learning curve with this Dental Focus® PS2 sensor, as the reliable imaging will require less time to be spent on re-taking X-rays and allow for more time to master the technique of shooting radiographs. 
The Dental Focus® PS2 sensor also breaks the mold with its resilient design. The sensor is made with a specially hardened casing which holds up better against unexpected physical and water damage. The solid surface area offers more durability than previous generation sensors and will prove dependable against accidental trauma. 
Dental Focus®, LLC now also offers a new specially designed veterinary-based imaging software built for flexibility and functionality. With full DICOM compatibility.
The new easy to use Dental Focus® Software has been completely developed around the feedback and input that we have received from many customers over our years in the industry. With simple tooth numbering and charting, customizable patient reports, DICOM compatibility, and a variety of analytical tools this new software improves client communication and provides the most accurate diagnosis possible. 
Dental Focus®, LLC will also provide an appropriate plan for remote positioning and software training as a courtesy. 
Features:
Improved Image Quality over the previous generation
Wide Dynamic Range safeguards against both over and underexposure
Waterproof reinforced capsule to resist physical damage
Fully replaceable USB cable
Four Anatomical Corners for easy positioning
Designed for low dose handheld X-rays
Made in the USA
Specifications: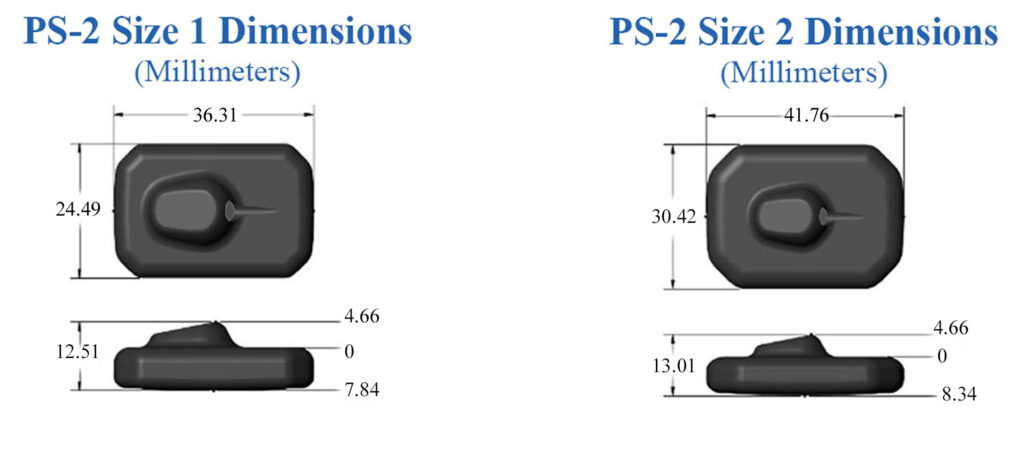 Technology: CMOS
Pixel Size: 19.5µm x 19.5µm
True Measured Resolution: > 20 lp/mm
Theoretical Resolution: > 26 lp/mm
Gray Scale: 14 bits; 16,384 gray levels
Connection: High-speed 2.0 USB
Cable Length: 9ft
Dynamic Range: 75dB
Operating System: Windows 10 (64-bit)
Image Delivery System: 5 seconds
Software: Image Calibration Files
Size 1 Active Area: 30.01mm x 20.01mm
Size 2 Active Area: 35.92mm x 25.82mm
Manufacturer's Warranty: 2 Years
Resources:
Download: Dental Focus® PS2 Flyer 1 PDF
Download: Dental Focus® PS2 Flyer 2 PDF